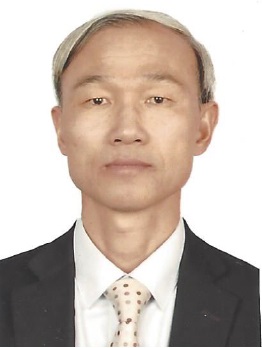 The Consulate General has offered its services in Dubai and the northern Emirates of Sharjah, Ajman, Ras Al Khaimah, Umm Al Quwain and Fujairah since its establishment in 2007.

As we are all aware, thanks to the geographic strategic location and the historical importance of the Arabian Gulf, Dubai serves as an intercontinental hub, connecting not only the continents of East Asia and Europe but also the Middle East, Africa, Iran, Pakistan, India and Central Asia.

The Republic of Korea is the 11th largest economy in the world reaching trade volume of 1.53 trillion dollars. Korea enjoys a world-class industries such as display panels, mobile phone, semi-conductor, ICT products, iron and steel, shipbuilding, petro-chemistry, pharmaceutical, textile and automobile etc. Korea was ranked number one innovative country in the world by Bloomberg for five consecutive years since 2013.

Dubai's geographic location, UAE interests and strategies are all in favour for Korean people and businesses.

Nowadays there are about 150 Korean companies and 6,000-7,000 Korean citizens residing in Dubai and nothern Emirates. The exchanges between two countries have increased, as the number of Korean people visiting UAE is far more than 100,000 visitors a year.

The economic cooperation between Korea and the UAE has indeed increased in various fields, as the Korea-UAE trade volume reached 15 billion dollars a year and the UAE is now the second largest trading partner for Korea in the Middle East. Recently, the two countries boost ties to "Special Strategic Partnership" upon the visit of the Korean President MOON Jae-in to Abu Dhabi and Dubai in March 2018.

As the two countries share the common perspectives and directions in all economic policies, we expect great potential of cooperation, especially in terms of the industry diversification and renewable and green energy which are in line with Dubai Vision 2021.

Since the 1990s, Korean culture and Korean Wave(Hallyu) are in vogue around the world. Actually K-dramas, K-pop, Korean movies and gastronomy attract popularity all over the world providing fresh new trend of culture, design and tastes especially among young generation.

In full recognition of the great economic and geopolitical importance of Dubai, the Consulate General of the Republic of Korea is committed to promote exchange and collaboration between Korea and UAE in area of economy, trade, culture and makes efforts to offer high-quality services to Korean residents, businessmen, Emirati citizens and other residents.

Thank you for your interest and support.
Consul General of the Republic of Korea Chun, Young-wook