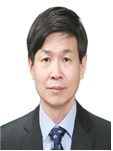 A Warm Welcome to the Website of the Embassy of the Republic of Korea.
Finland is known as home to Santa Claus, and the land of Xylitol gum, saunas and the Moomin characters. It is a country of great natural beauty with one third of the territory lying above the Arctic Circle, and more than 80% of its landscape consisting of stunning forests, rivers and lakes. Supported by a well-established social and welfare infrastructure, Finland ranked highest in the World Happiness Report for two years in a row - in 2018 and 2019 - gaining recognition as the happiest country in the world.
With stable parliamentary democracy as a firm basis, Finland has consistently placed innovative growth at the center of its national policy in preparation for future changes in society. Already, it demonstrates strong global competitiveness in a range of areas such as education, ICT, games, industrial design, and health and medical care. The resounding success of Linux, Nokia, Angry Birds, Clash of Clans and SLUSH clearly attest to this.
It was in 1973 that the diplomatic relations between the Republic of Korea and Finland were established. And ever since we have indeed continued to foster close ties. Even despite challenges in terms of a relative lack of natural resources and in their respective geopolitical landscapes, both nations, with their people's resilience and strength, as well as their indomitable spirit and determination, have achieved a remarkable level of economic growth and social development. With this sense of affinity between us, with our great potential, the Republic of Korea is keen to foster substantive cooperation with Finland in a whole spectrum of fields including ICT, start-ups, the defense industry, bioindustry, environment, and education. In particular, the state visit of the President of the Republic of Korea, H.E. Moon Jae-in, to Finland in June 2019 generated valuable momentum for upgrading our close bilateral relations to an even higher level.
People-to-people exchanges between our two countries have continued to steadily increase. Finnair's launch of a direct flight between Incheon and Helsinki in 2008 has brought our peoples much closer. Indeed, every year more and more people of Finland are enjoying Korean culture in such forms as K-Pop, Korean food and Korean films. Likewise, Koreans take an increasing interest in the education, society, and innovation ecosystem of Finland. There is such tremendous scope for us to collaborate and forge even stronger partnerships. Furthermore, the launch of the direct flight between Busan and Helsinki in 2020 will generate another momentum for interaction between Korea and Finland.
Our embassy will exert every effort not only to develop the solid ties of cooperation and people-to-people exchanges between the Republic of Korea and the Republic of Finland but indeed to ensure the safety and promote the interests of Koreans in Finland.
Looking to you for your continued invaluable support, I thank you deeply.
Ambassador
Cheon Joonho