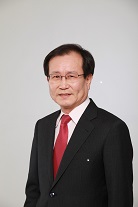 The warmest of welcomes to the website of the Embassy of the Republic of Korea in Malaysia.
Recognized as the economic heart of ASEAN, Malaysia is one of the highest performing economies in the region, maintaining robust growth of an average of about 5.0% GDP growth annually. It is, moreover, the only country among the ASEAN countries with a population of over 10 million with a GDP per capita which exceeds US$10,000.
Since the establishment of the diplomatic relations in 1960, the Republic of Korea and Malaysia have taken tremendous strides forward in their cooperation. The bilateral ties between the ROK and Malaysia have developed into bonds of deep friendship, underpinned by the fact that Malaysia was Korea's 14th largest trade partner with bilateral trade volume reaching almost US$20 billion in 2018. Indeed, the people-to-people exchanges between the two countries reached more than 1 million in the same timeframe.
In 2019, President Moon Jae-in of the ROK made a state visit to Malaysia in March and Prime Minister Tun Dr. Mahathir bin Mohamad of Malaysia made an official visit to the ROK on the occasion of the ASEAN-ROK Commemorative Summit in November. With such visits, the New Southern Policy and the Look East Policy are creating synergy in a harmonious way and the ROK and Malaysia are expanding the cooperation to encompass a various range of areas including the joint response to the Fourth Industrial Revolution, smart cities and the halal industry.
The year 2020, marking the 60th anniversary of the diplomatic relations between the two countries, is truly a significant year for the ROK and Malaysia.
​
Various exchanges and events in the political, economic and cultural areas are being organized in celebration of the anniversary. Moreover, the two countries are currently discussing the elevation of the bilateral ties into a strategic partnership.
The Korean community in Malaysia now comprises more than 20,000 ROK citizens. And more than 600,000 Koreans visited Malaysia last year. In order to meet the needs and demands with the increase in the Korean community and number of Korean visitors to Malaysia, the Embassy will indeed exert utmost efforts to provide the fullest possible protection and support for our citizens and Korean enterprises.
Furthermore, the Embassy of the Republic of Korea will devote heartfelt efforts in listening to the voice of the Korean community and citizens. And we too would deeply appreciate your continued invaluable interest and support.
Thank you.
Lee Chi Beom
Ambassador of the Republic of Korea