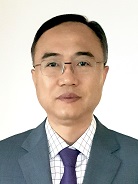 Welcome to the Embassy of the Republic of Korea in Romania!
First and foremost, we would like to thank you for visiting the official website of our Embassy. We are delighted to assist you as you explore our website for any information or material that you may need.

Romania is located at the crossroads of Central, Eastern, and Southeastern Europe and has a strategic position (from a geo-economic perspective), linking Central Europe with Caucasus and Turkey. Also, Romania is the largest country in the Balkan area, with a territory of 238,397㎢, which is 1.1 times larger than the Korean Peninsula.

Moreover, Romania's location is important in terms of transportation and logistics between Central and Eastern Europe, via the Black Sea and Danube water corridor.

Since the establishment of their diplomatic relations in March 1990, the Republic of Korea and Romania have focused on strengthening cooperation in the fields of politics, diplomacy, economy, trade, culture, education, science, technology and so on. In this regard, the two countries concluded a Strategic Partnership in September 2008, while in July 2010, they established a Joint Action Plan for implementing this Partnership.

The trade volume between the two states increased from 18.6 million US dollars in 1990 (the establishment of their diplomatic relations) to 1.1 billion US dollars in 2018. The economic cooperation between Korea and Romania is expected to grow in various fields, such as energy, ICT, health, medicine, agriculture etc.

The Embassy of the Republic of Korea will continue to enhance our national interests in Romania, aiming at deepening our bilateral Strategic Partnership, and do our best to ensure the safety and protection of our people while encouraging our entrepreneurs to be interested in Romania.

We hope that this website can be used as a window that may help you gather the information that you may require, and it would be grateful if you would leave feedback following your experience.

I wish you and your family a lot of joy and good fortune.


Ambassador of the Republic of Korea in Romania KIM Yong Ho