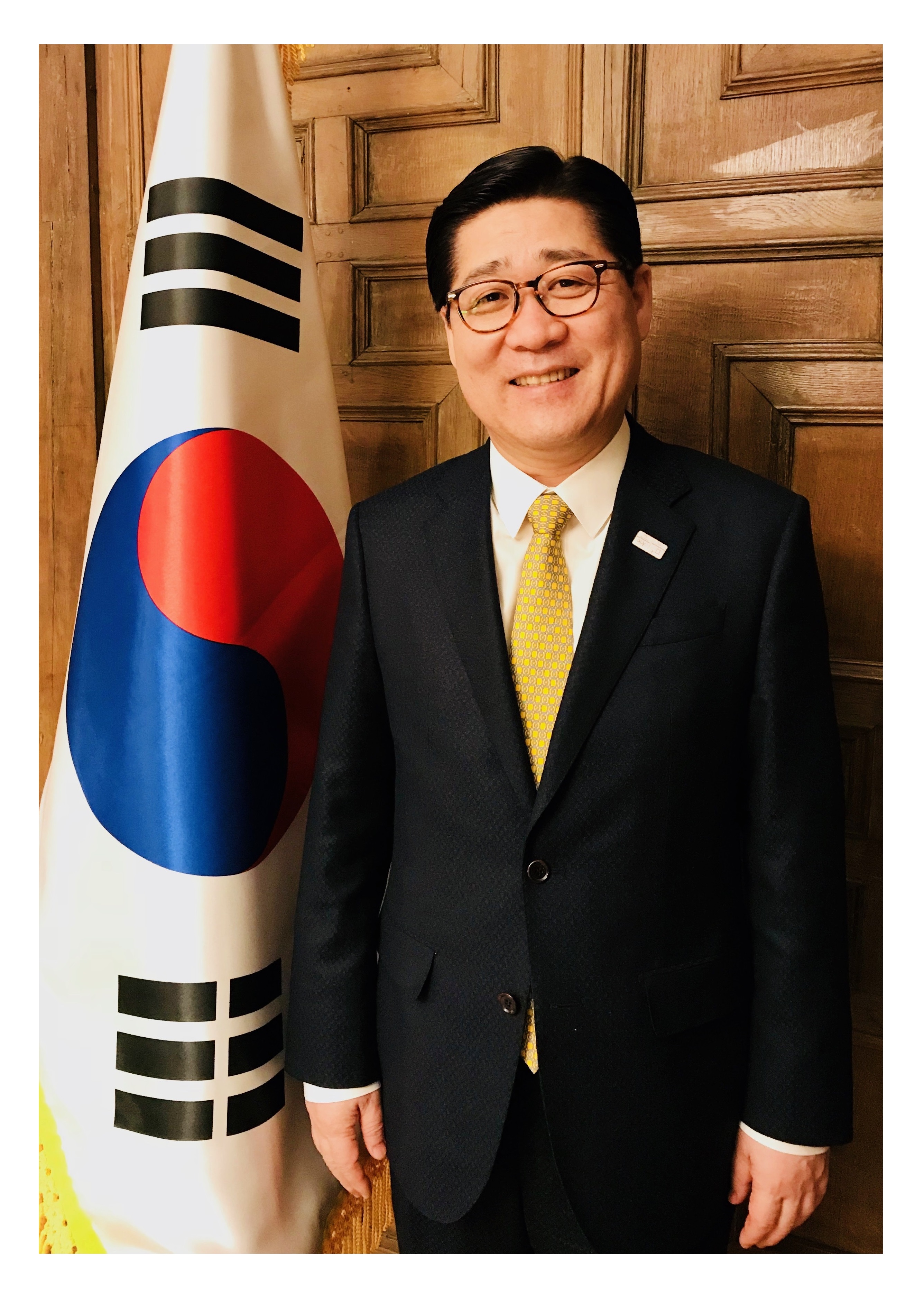 Welcome to the official website of the Embassy of the Republic of Korea in Sweden.
Since the establishment of diplomatic ties on 11 March 1959, the Republic of Korea and the Kingdom of Sweden have continued developing cooperative and friendly relations. In particular, the two countries recently have yielded notable progress in cooperation in various fields such as politics, defense, economy and trade, education and culture, science and technology, social welfare, and environment.

Having avoided armed conflicts over the last 200 years, Sweden achieved a high level of economic prosperity through industrialization and trade. Thanks to well-developed systems including market economy, democracy, human rights, social welfare and public administration, the people of Sweden is now known to enjoy the highest level of happiness and quality of life in the world. In the international arena, Sweden serves as a model country that has been respected by other countries as playing a leading role in peace and security, development cooperation, women's rights, environment, etc.

Meanwhile, the Republic of Korea has also successfully achieved industrialization and democratization within half a century. While valuing market economy, free trade, democracy and human rights, Korea has been increasing its contribution to some pressing global issues such as nuclear nonproliferation, anti-terrorism, human rights, development cooperation, and environment. Launched in May 2017, its new administration is striving for building "a nation of the people, a just Republic of Korea" by focusing on five goals: a government of the people, an economy pursuing mutual prosperity, a nation taking responsibility for each individual, well-balanced development across every region, a peaceful and prosperous Korean Peninsula.

Korea and Sweden are ideal partners since they have common values, similar development experiences and economic structures that are highly dependent on trade. Both countries are also striving for enhancing the happiness and quality of life of their citizens as well as pursuing world peace and prosperity.

In this regards, the Embassy of the Republic of Korea will endeavour to upgrade the partnership with Sweden to a deeper level by expanding exchanges of people and goods as well as by promoting policy cooperation in numerous areas.

I hope our Embassy website serves as an important platform that continuously provides useful and timely information regarding Korea and Sweden and contributes to a strengthened cooperation of the two countries.

Thank you for visiting our website.
Lee Jeong-kyu
Ambassador of the Republic of Korea to the Kingdom of Sweden