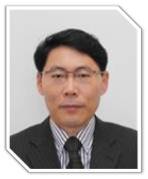 Welcome to the website of the Consulate General of the Republic of Korea in Seattle.
The Consulate General is accredited to Washington, Oregon, Idaho, Montana and Alaska.
The Pacific Northwest has served as a gateway for human exchange as well as trade between Korea and the U.S. from the earliest years of Korean immigration as it is the closest continental U.S. region to Korea. There is also a growing number of visitors each year to this area known for its abundance of natural beauty.
As the setting for the famous film "Sleepless in Seattle," the Seattle metropolitan area is home to globally-leading companies with cutting-edge technology such as Amazon, Microsoft, Costco, Starbucks and Boeing. Many talented Koreans and Korean-Americans work for these innovating IT corporations.
The 5 Pacific Northwest states are home to approximately 160,000 overseas Koreans with actively engaged Korean communities. They are the goodwill ambassadors contributing to both societies in various fields across the Pacific.
The Consulate has been relentless in its efforts to best represent and empower overseas Koreans since its establishment and will continue to support educational and cultural programs for future generations.
Our door is always open and we value your opinions. The Consulate will work tirelessly with your support and friendship for the betterment of overseas Koreans.
Thank you.
Lee Hyung-jong
Consul General of the Republic of Korea in Seattle