Hallyu, or Korean Wave, is the word depicting the popularity of the culture of the Republic of Korea, including K-pop music and K-dramas. The term Hallyu was first used in the early 90's after South Korea entered into diplomatic relations with China, in 1992. From that point on, Korean entertainment culture gained great popularity in Asia through famous TV dramas like "What is love?" that had an audience rate of 4.2%, meaning that 150 million Chinese viewers had watched it.
In the beginning of 1997, a radio program called Seoul Music Room, broadcast from Beijing, introduced K-pop music genre and dance, which then became extremely popular amongst Chinese teenagers. It was in February 2000 when the Korean boy band H.O.T. held a concert at Beijing Worker's Gymnasium that the Korean popular culture entertainment had its breakthrough. The Korean news used the term Hallyu to describe the concert's popularity. Later, in early 1999, the Koreans themselves started to acknowledge and use this word to describe the popularity and influence of Korean culture in general worldwide.
The popularity of Korean culture started to spread through Japan when the TV drama series Winter Sonata was aired via NHK in 2003 and became an instant hit. Then, in 2012 when the famous K-pop artist Psy launched "Gangnam Style" that Hallyu had its ignition into Western countries. The song and its dance were so popular that its influence swept around the world as soon as it was released. It topped charts and reached over 30 countries across the globe such as Australia, Canada, many countries in Europe, reaching No. 1 on the British Official Singles Chart and took 2nd place on Billboard's Hot 100 in the US. By 2020, the music video has been watched over 3 billion times.
21st -century Korean culture entertainment has gained extreme popularity through social media interaction. Artists, such as the members of the boy band BTS, have gained a lot of attention from the media. They have not only won an enormous number of awards and popularity but have also been featured on the cover of Time Magazine in October 2018 as Next Generation Leaders because of their influence. They also became the UNICEF Ambassadors for their Love Yourself Campaign and delivered speech at The United Nations. They constantly use social media to update their status and post about normal activities like eating, relaxing, even brushing their teeth, and playing with their pets. This helps create a bond with their audiences, who feel connected to the idols since they do not seem unreachable. They are multi-talented and shape people's preferences with soft power. What makes them attractive is not only their appearance with good fashion, decent manners, and a soft and delicate look, which shows a new kind of male that the Western is not used to yet but also their hardworking ethics and a feeling of collectiveness among the group members. Both the fashion and the music are a mix of regional and global culture that the audience can relate to. Through the Hallyu, the number of people interested in the Korean culture has increased enormously recently. Many people, especially students from abroad, have moved to Korea to study the language and learn more about the culture. In fact, Korean was the only language to experience significant growth in the United States over the last few years, with the number of students studying Korean increasing 44.7 percent, even as overall language enrollment decreased 6.7 percent. As a matter of fact, Norway even has a study program at Hadeland Folkehøyskole called K-pop Korean Wave, which teaches Korean culture, history and cuisine while offering an exchange program in Korea to their students.
​
​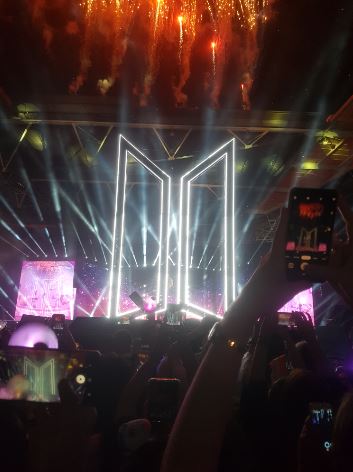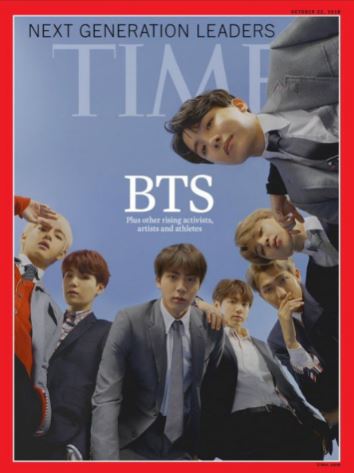 References: