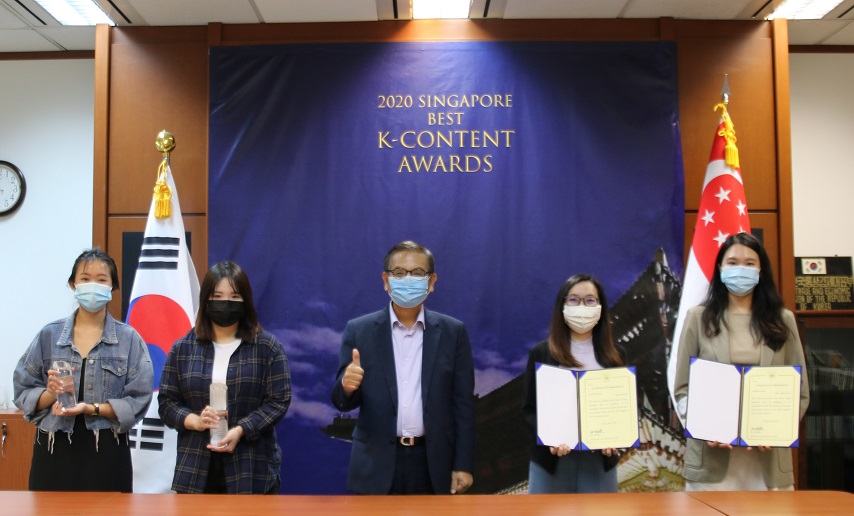 On 28 Dec. 2020, the '2020 Singapore K-Content Awards Ceremony' was held at the Korean Embassy.

The award ceremony was held to encourage content creators who have contributed to promoting understanding between Korea and Singapore.
​
The Best Content Award was given to Hallyu SG, a Korean Wave media platform specializing in Korean pop culture in Singapore, and The Smart Local, which introduced Korean language and K-pop culture with interesting and creative content, won the Best Creator Award.
​
At the award ceremony, Ambassador Ahn Young-jip acknowledged that the content by the award winners has contributed greatly in promoting mutual understanding between Korea and Singapore, and that he hopes social media creators who have great influence in connecting people and understanding different ways of life and cultures will continue creating good content next year.
The winners of the respective award categories are as follows:
Best Content: HallyuSG
Best Creator: The Smart Local
Korea-Singapore Friendship Award: Jocopie
Outstanding Video: Eatbook
Outstanding Blog: Eatsookimchi
Creative Content: Pheuron Tay, Have Halal Will Travel, Chloe's Travelogue