Announcement of Label-Free Visa Policy and Important Guidelines
​All Embassies of the Republic of Korea around the world will no longer issue visa labels, as of 01 July 2020.
​
Applicants may visit the Korean Visa Portal (click) to print out the Visa Grant Notice, which can be used to prove visa status.
The document may be printed either in colour or in black and white and must be presented to immigration authorities with a passport during immigration clearance. Please refer to 'Note' section stipulated in the 'Visa Grant Notice' for detailed information.
How to print Visa Grant Notice
​1) Visit Korean Visa Portal (click)
2) Under "Type of applications", select "Diplomatic Office"
3) Enter your passport number, name*, date of birth and click 'Search' button.
4) The result of your application will be shown below and click "document" button to print out the Visa Grant Notice
*You are required to enter your name in the same sequence as shown on the machine-readable zone of your passport (i.e bottom portion of your passport).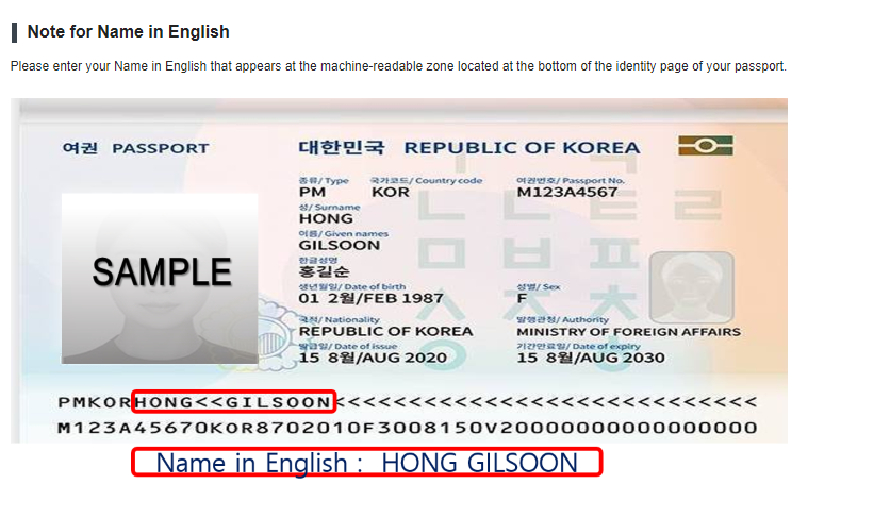 ​