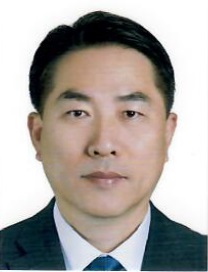 Welcome to the Embassy of the Republic of Korea in the Democratic Republic of Timor-Leste!
Timor-Leste, located between Bali of Indonesia and Australia, is a small island country. Its size is almost the same as that of Gangwon Province of Korea. Timor-Leste had been colonized by Portugal for 450 years and by Indonesia for 24 years until the country achieved its independence in 2002.

The Timor Island is located approximately 5,000 km south of Seoul, Korea. Its latitude is 8 to 10 degrees south of the Equator. Because its longitude is the same as that of Korea, there is no time difference between the two countries. Timor-Leste occupies the eastern half of the Timor Island: the western half is the Indonesian territory. The Timor Sea, abundant with fisheries resources, has a militarily strategic importance as a route of submarines and military vessels by connecting the Pacific and the Atlantic Oceans.

Korea fully supported Timor-Leste's independence by dispatching the Evergreen Unit as part of UN Peacekeeping Forces for four years from 1999 to 2003. KOICA, Korea International Cooperation Agency, has been providing official development assistance (ODA) to Timor-Leste mainly in the areas of health and education since 2001. Besides, through the Employment Permit System, 300 to 400 young Timorese workers go to Korea to work every year (2,837 workers have been dispatched as of late 2017) and their salaries given by Korean companies are being the cornerstone of Timor-Leste's economic development.

Year 2017 marked the 15th anniversary of both Timor-Leste's independence and diplomatic relations of Korea and Timor-Leste. Our bilateral relations have brief history, and yet hold a huge potential for development. Timor-Leste is a prospective member of ASEAN as it submitted membership application in 2011 and the related procedures are reaching the final stage. Timor-Leste has the potential to become an important political and economic partner of Korea as an ASEAN member country in the future.

All embassy personnel including myself will listen to the voices of Korean and Timorese citizens and do our utmost to further develop Korea and Timor-Leste relations. We will also strengthen our efforts to protect and promote the rights and interests of Korean citizens and overseas Koreans in Timor-Leste.

I look forward to your affectionate attention and support. Thank you.
Ambassador of the Republic of Korea
Lee Chin-bum