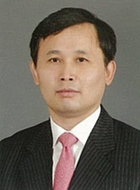 Welcome to the website of the Embassy of the Republic of Korea in the Republic of Zimbabwe.

Our Embassy is located in Harare, Zimbabwe and represents the Republic of Korea in Zimbabwe, Zambia and Malawi. Zimbabwe is a country well known for Victoria Falls, one of the world's three largest waterfalls, that featured in the Korean TV show "Youth Over Flowers," and Shona sculpture, named after the largest tribe of the country.


Formerly part of the British-ruled Federation of Rhodesia and Nyasaland, Zimbabwe has now been an independent state for 39 years since its liberation in 1980.
Zimbabwe's history as an independent modern nation may be short, but it has a long history of civilization with relics of the Iron Age discovered around the country. It is also a land endowed with an extraordinary natural environment. Located at low latitudes (between 15 and 22 degrees southern latitude), and with a quarter of its land area (twice the area of the Korean peninsula) classified as highlands at 1,000~1,500 meters above sea level, the country enjoys a favorable climate year-round, which, along with the abundant sunlight that it enjoys, makes it a perfect environment for agriculture. In fact, on account of its thriving agriculture, it used to be called "the Bread Basket of Southern Africa" as well as the "Pearl of Africa" or the "Switzerland of Africa."
Korea and Zimbabwe are over 10,000 kilometers away from each other. However, the sense of distance between them is quickly narrowing with the development and strengthening of exchanges and cooperation between the two countries.


In 2018 alone, more than 33,000 Koreans visited Zimbabwe. Korean TV series such as "Another Miss Oh" and "Descendants of the sun" were aired on Zimbabwean TV and drew a record number of viewers. The Embassy has also hosted a series of cultural events, including the Korean Film Festival, screening Korean films such as "Born to Sing" and "Tunnel," the K-POP World Festival Preliminary, and a taekwondo competition. This has contributed to deepening mutual understanding between the peoples of the two countries. In addition, sister city partnerships have been established with Zimbabwean cities by South Gyeongsang Province and the city of Cheonan in Korea, further expanding mutual exchanges and cooperation, to include the New Village Movement, a medical facility program and a civil servant training program. The Korean Rural Development Administration has also set up the Korea Project on International Agriculture (KOPIA) center, to push forward its bilateral cooperation with Zimbabwe in the field of agricultural technology.

Zimbabwe is a country replete with rich natural resources, with over 200 kinds of minerals in its soil. About 30 of them are commercially valuable minerals, including gold (accounting for half of the country's mineral production), platinum (the world's second largest reserve after South Africa), chrome, asbestos, nickel and coal. Moreover, levels of education are higher on average than those of neighboring countries (with an 86.5% literacy rate for the over-15 population), and English is used as a main language alongside Shona, the local language. The country also has a well-developed infrastructure of roads and power supplies and is in a strategic location, bridging southern and central Africa.


Since the establishment of diplomatic ties in 1994, Korea and Zimbabwe have continued to strengthen their relationship. Today, it is time for our two countries to bring this relationship of over 20 years to the next level. To this end, the Korean government has been hosting annual policy consultation meetings between the Foreign Ministries of the two countries since 2015, to further in-depth discussion on possibilities for expanding bilateral exchanges and cooperation.

Korea and Zimbabwe are key partners for future cooperation with each other. We at the Embassy will continue to do our best to further expand mutual exchanges and cooperation and develop existing bilateral relations into cooperation on a global scale, creating new opportunities for growth for both countries. As these vibrant interactions and communications between the two nations form a foundation for stronger bilateral relations, I sincerely hope that this will pave the way for people from our two countries to take a deeper interest in each other.
Thank you.


Ambassador Extraordinary and Plenipotentiary
of the Republic of Korea
to the Republic of Zimbabwe Ambassador CHO Jai Chel