※ We have extended the schedule of the Peace Essay Contest by two weeks as follows to encourage more students to participate.
Essay Submission Deadline: 5 PM(BST) 26th July 2021
Announcement of Winners: 1st September 2021
Presentation and Awards Ceremony: 8th September 2021
The Korean Peninsula has been divided since the end of the World War II and this division has been a flashpoint of tension and conflict for the past 70 years.
The Embassy of the Republic of Korea in the UK and the National Unification Advisory Council invite you to share your thoughts on how to bring permanent peace on the Korean Peninsula and what role the international community can play in this endeavour.
The competition can provide a chance to review the historical relationship between South and North Korea and the impact a peaceful relationship of the peninsula will have on world peace.
* The NUAC is the constitutional organization to advise the President of South Korea on the formulation of peaceful unification policy.
Please find the attached files for details.
※ Past Winning Essays(The 1st Peace in Korea Essay Competition in 2020) ☞ #1, #2
​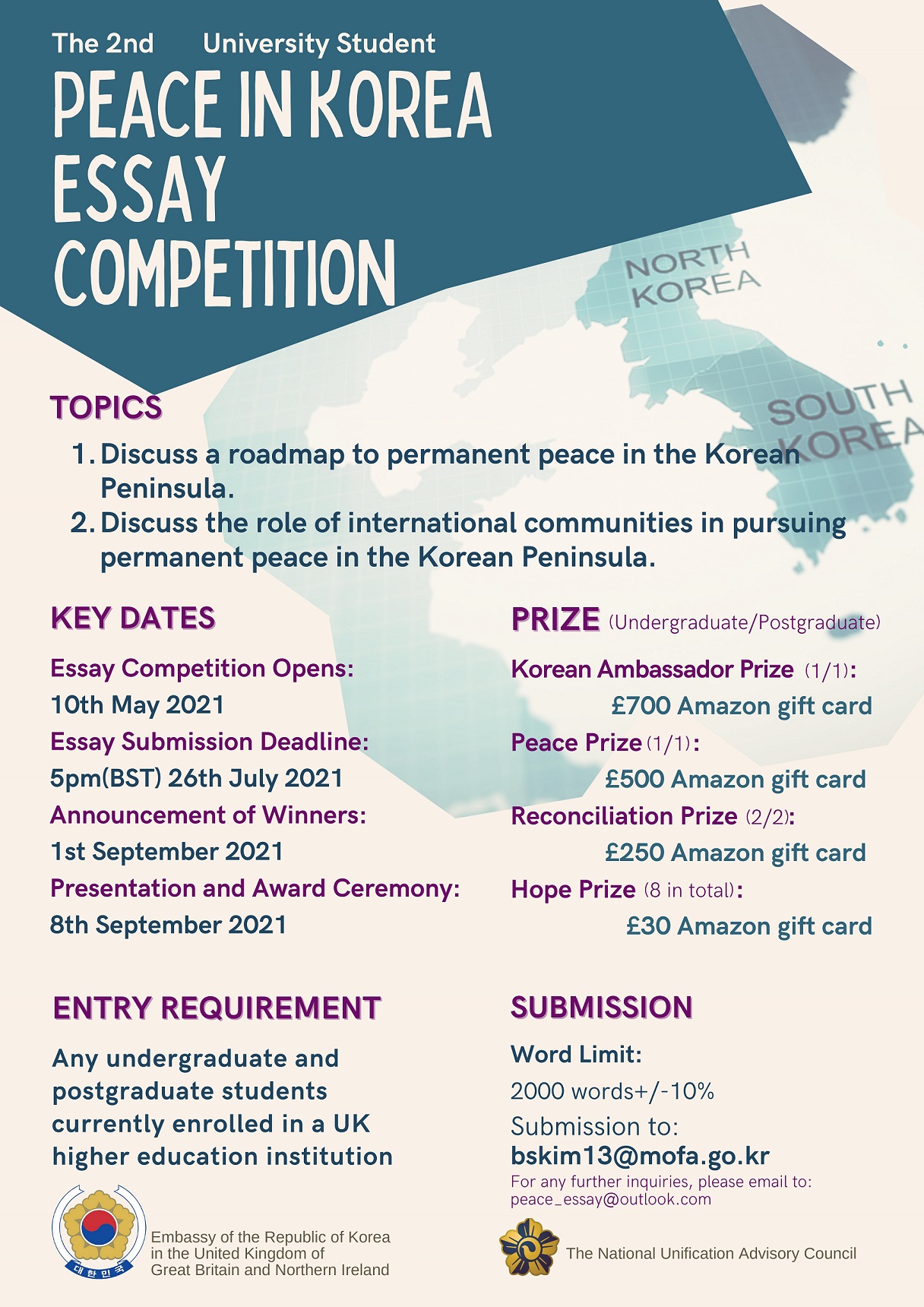 ​