Noraebang: Karaoke in the Korean Way
Karin Ness Kjølstad

If you are interested in the Republic of Korea or plan to visit in the future (it should be your vacation plan when the pandemic is over) – there is one word you should learn right away: «노래방» (noraebang). A compound word made up of 노래 (norae) meaning «song» and 방 (bang) meaning «room», and it literally translates into «song/singing room». However, while it is a room where you can sing, noraebang is more than your average karaoke place. While many of us dread the thought of standing in front of a bunch of loud, unfamiliar faces in a crowded and sweaty bar, most of you are going to love the concept of noraebang. This way of doing karaoke offers a solution to an otherwise rather painful activity, in my opinion. At noraebang you are given your own private and soundproof(!) room, enabling you to choose who you want to showcase your (magical) voice to. Thus, noraebang strips karaokeof all its awkwardness only to leave behind the thing that is great about karaoke, namely singing your heart out to the radio hits from your adolescent years. In the Republic of Korea, noraebang is a place to party with friends or just loosen up and relax, and for many Koreans it has been a place to release stress from work or daily life.
The Republic of Korea is known for having a work intensive corporate culture and noraebang has traditionally been a place where co-workers get together to have fun and release stress after a long day at work. A classic 회식 (hwesik), literally meaning after-work dinners with colleagues, usually starts with indulging in great Korean food and drinks, and ends with a night at noraebang. Nowadays, however, the work-life balance is gaining stronger ground in the Republic of Korea, thus centering less around work. These days people choose to go home to family, rather than spending more time with their colleagues on hwesiks. This emphasis on work-life balance, which one can only applaud, may be one of the reasons why there is a decline in traditional noraebang places. . However, the new type of noraebang, so-called coin noraebang, is booming in Korea. It has smaller room than the traditional one, and it is usually less expensive than the traditional one because you can pay per a song to sing. People go to the coin noraebang alone, with closest friend and family. Thus, this decline of traditional noraebang will not be able to silence the voice of the noraebang culture.
So, when in the Republic of Korea, try noraebang culture if you like. There are a lot of different noraebangs which are vary in size, interior and luxuriousness. However, they are all private and soundproof (don't you worry) and contain a sofa, a large TV screen, disco and neon lights, and a stereo with varying sound quality. In some noraebang, you can record your own singing voice too. You can also buy refreshments and snacks. The list of songs is endless, so the hard part is getting through all your favorites before the time is over. However, there are some simple rules to follow to avoid being a noraebang fool. Firstly, do not hog the mic. Some of you might have the voice of an angel, but noraebang is not a singing contest, so let go of the mic after your song is done. Secondly, if you are the only one in the room who knows Korean, do not only queue songs in Korean. Yes, it is impressive that you can sing in Korean, but can bealso boring for everyone else. Thirdly, do not reserve an endless amount of songs just because you realized you are able to relive your youth during this noraebang session. Give other people a chance. Lastly, mix your singing list up a bit. Not all are amazed by slow ballads. When you go with friends, it is better to choose songs that the other can sing and dance along too. Just make sure you follow the rules and you are good to go.
So, my tip is, when you hear the word "noraebang" just nod, givein and let go of all inhibitions. I promise you it will be worth it.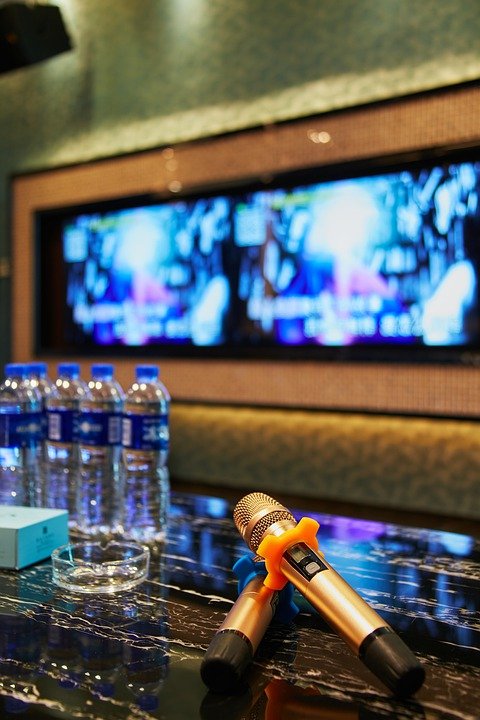 Photo: Pixabay