2022 K-Culture Festival is coming up on 28 May at Michael Fowler Centre this year!
Celebrating the 60th Anniversary of diplomatic ties between Korea and New Zealand, this year's K-Culture will be featuring diverse performing artists.
Suitable for all ages, come and enjoy Korean culture, activities, fashion, food, dance and entertainment at the 2022 K-Culture Festival!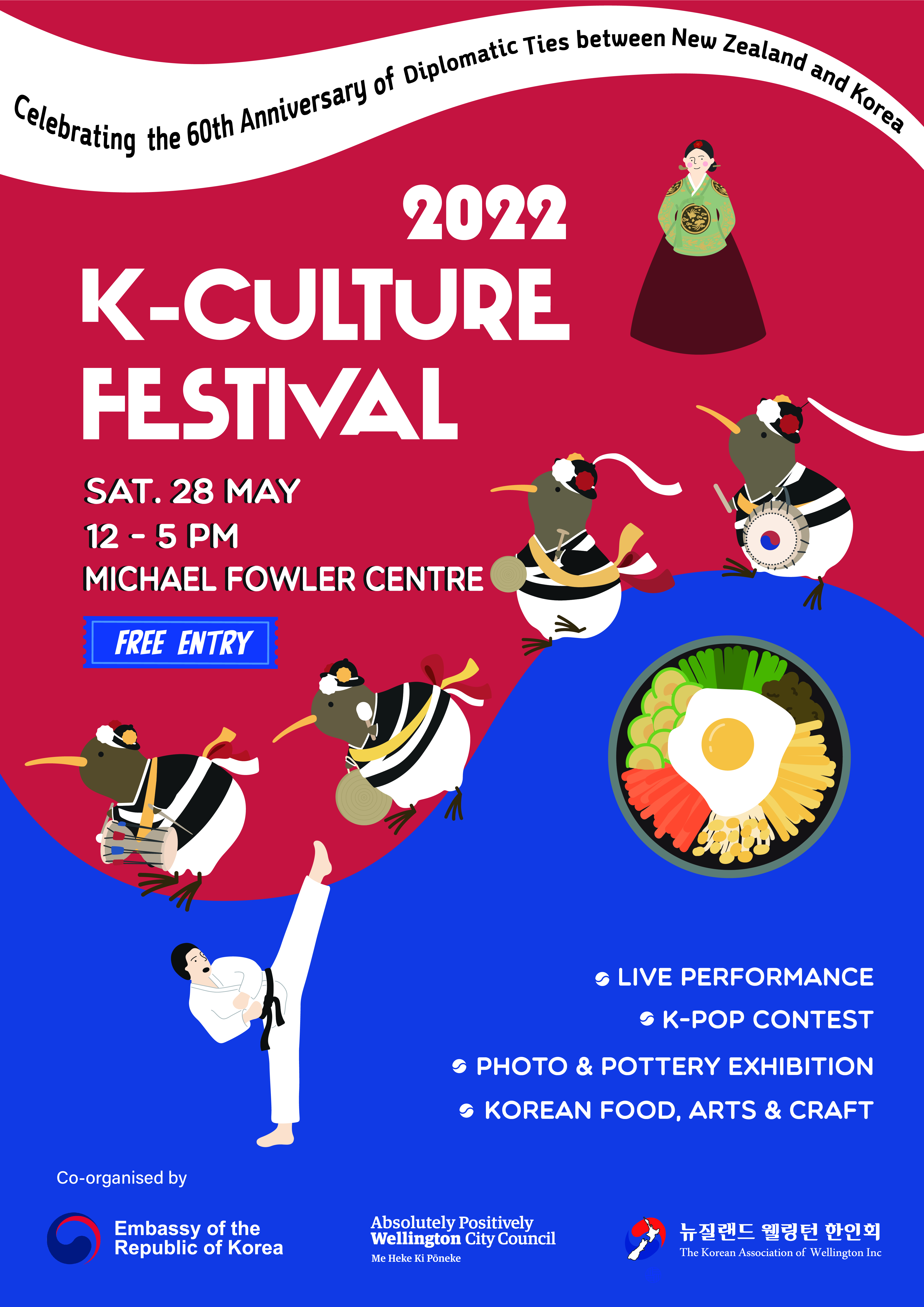 ※ The date may change depending on the COVID situation.
Date: Sat 28 May 12PM -5PM
Venue: Michael Fowler Centre
Free Entry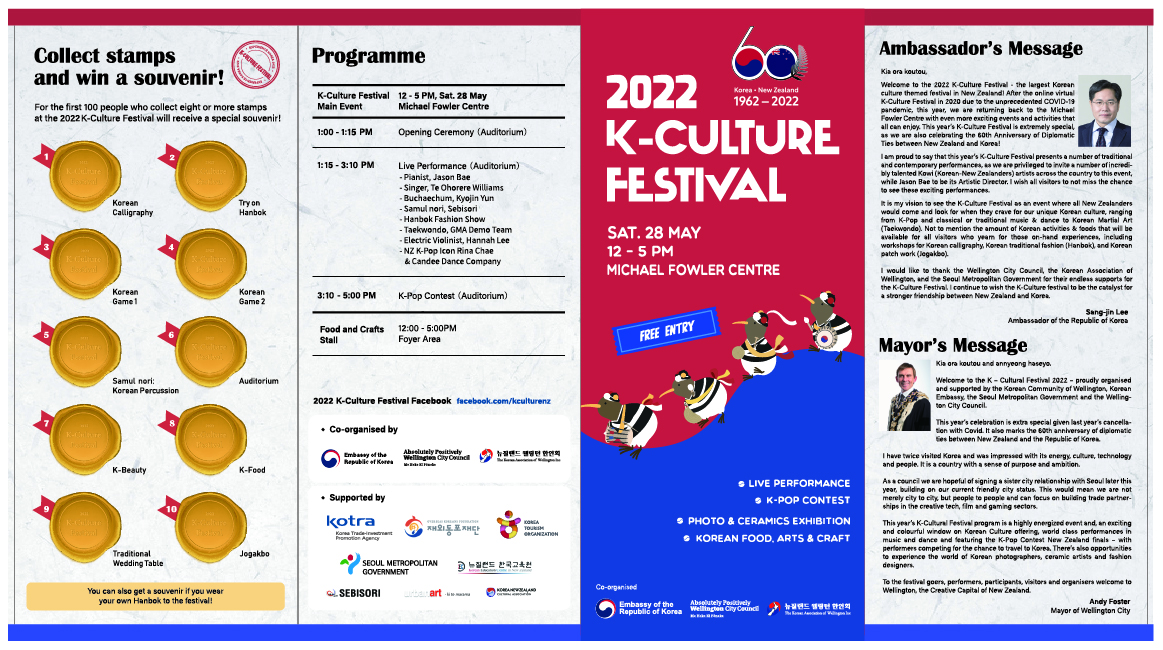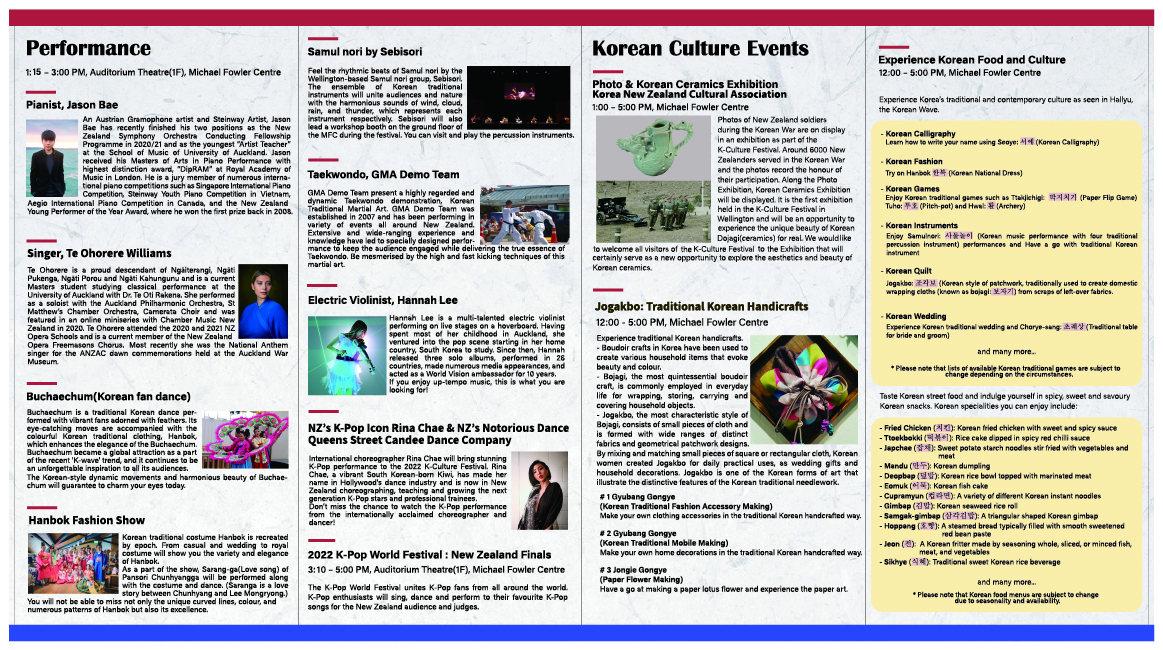 For more details, please visit the Facebook page: facebook.com/kculturenz